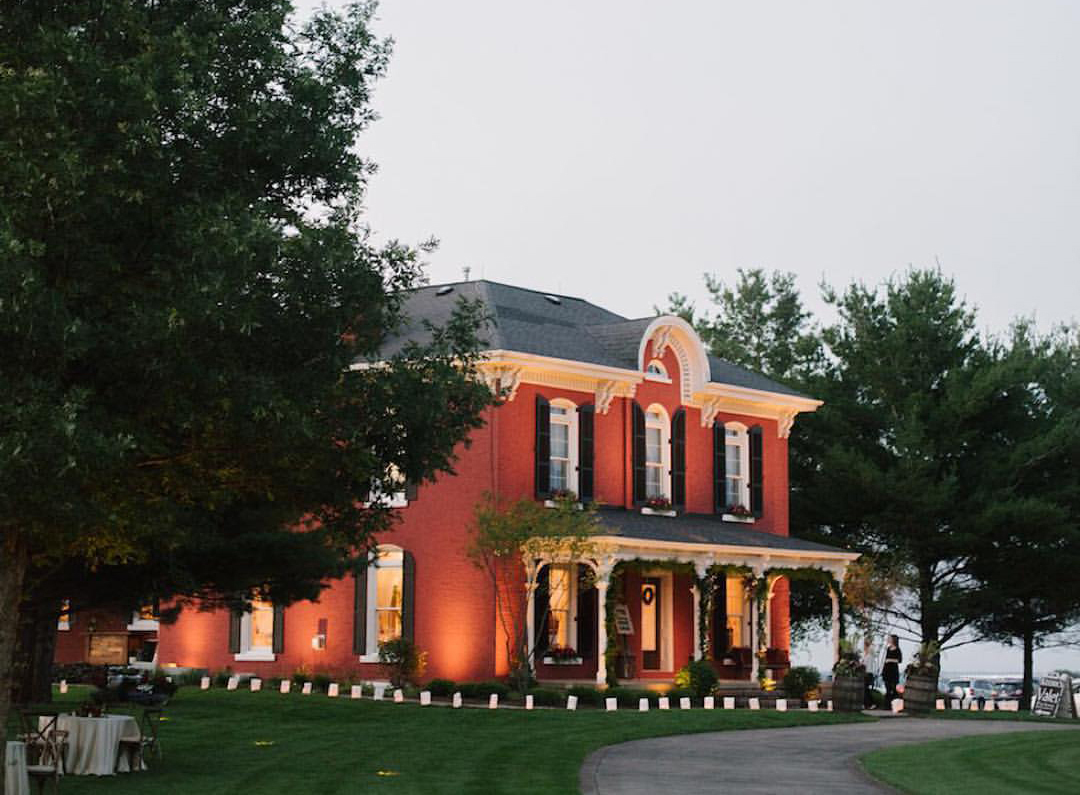 That old red home. With its Italianate detailing, white front porch and corbels, contrasted to vibrant red brick, it is a house that carries the stories of generations. Standing the test of time, and coming back into the family's hands again, the house was lovingly restored to its original grandeur by a grandson whose grandmother was born in the house and played on the front porch as a child. After seeing the first location photo, I knew immediately it was going to become the centerpiece to one of the most memorable events ever witnessed at this home and beyond.
Given the nod by Cherry Blossom Events, and our couple, Stephen and Carol, we were asked to create a "homespun" wedding invitation suite that conveyed the importance of the home in Stephen and Carol's lives. Before we even put a first concept together, we contacted Sarah Barga Pollasch. I had seen her illustration work as a college student several years ago and knew that this was the right project for her undertaking and our first collaboration. Newly minted to California (thank goodness for Google search), she was put in charge of creating an original watercolor of the house. Her work is exquisite and we were not at all surprised by the outcome.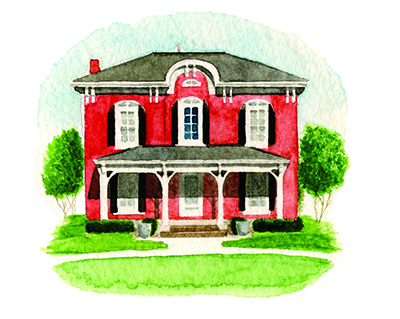 Pairing the original artwork in hand, we used remnants from actual wallpaper from inside the home. A fleur de leis and a latticed floral patterns were illustrated from the original photographs, and incorporated into our first and only concept. Spot on.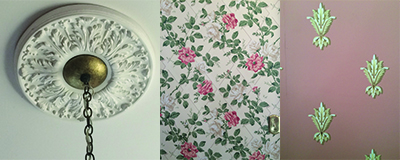 A statement wrapped in a circular embrace around the watercolor, "We come to the old home to be married and live our lives together as one," ended up carrying the theme throughout the suite and event. I was so tickled to see it fronted on the welcoming sign on their wedding day. A day with the home, the couple, the details, the messaging, and style made it one of the most meaningful and carefully planned and executed events we've ever been involved with. A big nod to Cherry Blossom Events for adding in so many layers of detail that made this event extra perfect in so many ways.



The invitation suite features a combination of full color offset printing and silkscreen. The papers were also mixed (color and textures) to give it an eclectic, yet harmonious look and feel.
Be sure to check out captures from this stunning events at Photos by Jenna Leigh (http://photosbyjennaleigh.com/blog/stephen-carol-private-residence-wedding). Special thanks to Cherry Blossom Events (http://www.cherrybevents.com) for including us in the mix on this project.